Interactive CNC Vertical Bed Mills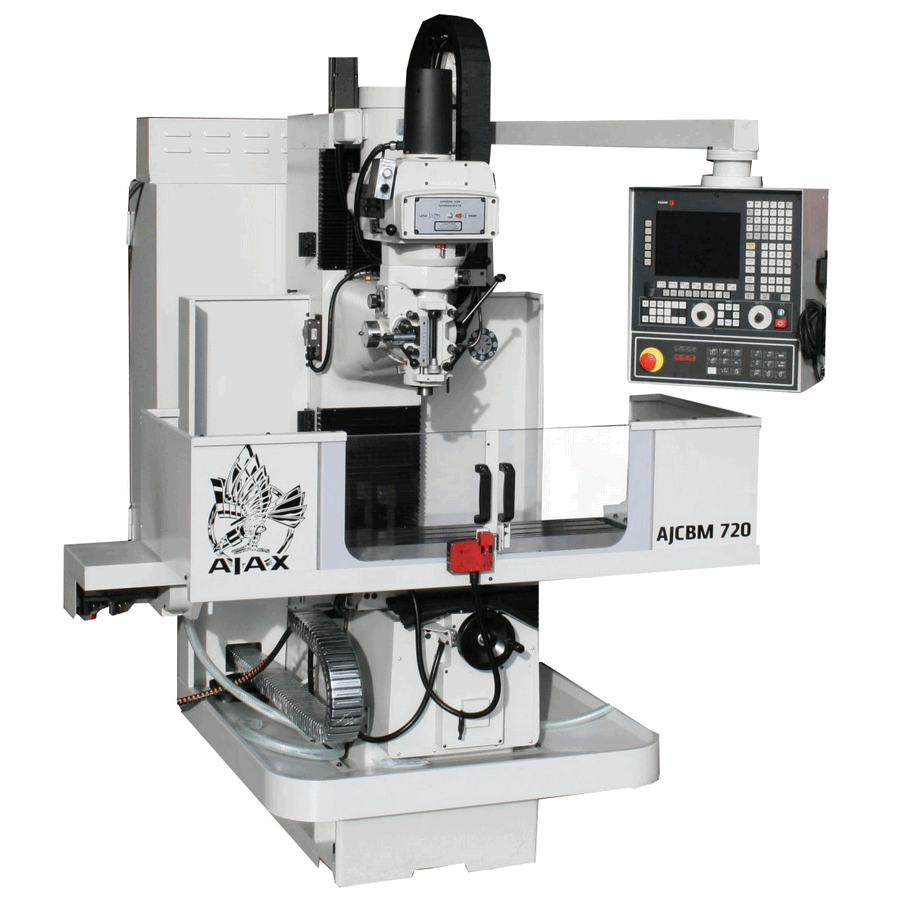 The range of Ajax CNC bed mills provide a good bridge between the small turret mill and the larger bed mills, giving excellent capacity with value for money.
The main parts of the machine are of cast construction to give stable rigidity. Slideways are hardened and ground and coated with Turcite-B and when connected to high precision ballscrews, give excellent results.
For more information about control systems, please click here.
High Precision Calibrated with Renishaw laser

All are machines are high precision calibrated using a Renishaw laser to give us super high precision, we then check this and all the alignments with the Renishaw Ballbar system which checks the machine while it is performing a circular move in 2 axis.
Standard Features
Heidenhain TNC 320 conversational programming
Siemens 828D with shopmill conversational programming.
Fagor 8055 with conversational programming.
AC Servo motors
Automatic lubrication
Halogen work light
Slideway covers
Rigid construction
Good ergonomic design
Table guards
Power drawbar
CE mark
Optional accessories
Full enclosed guards
DNC software
Tooling packages
Clamp Kits
Machine vices