Hydraulic H Frame Presses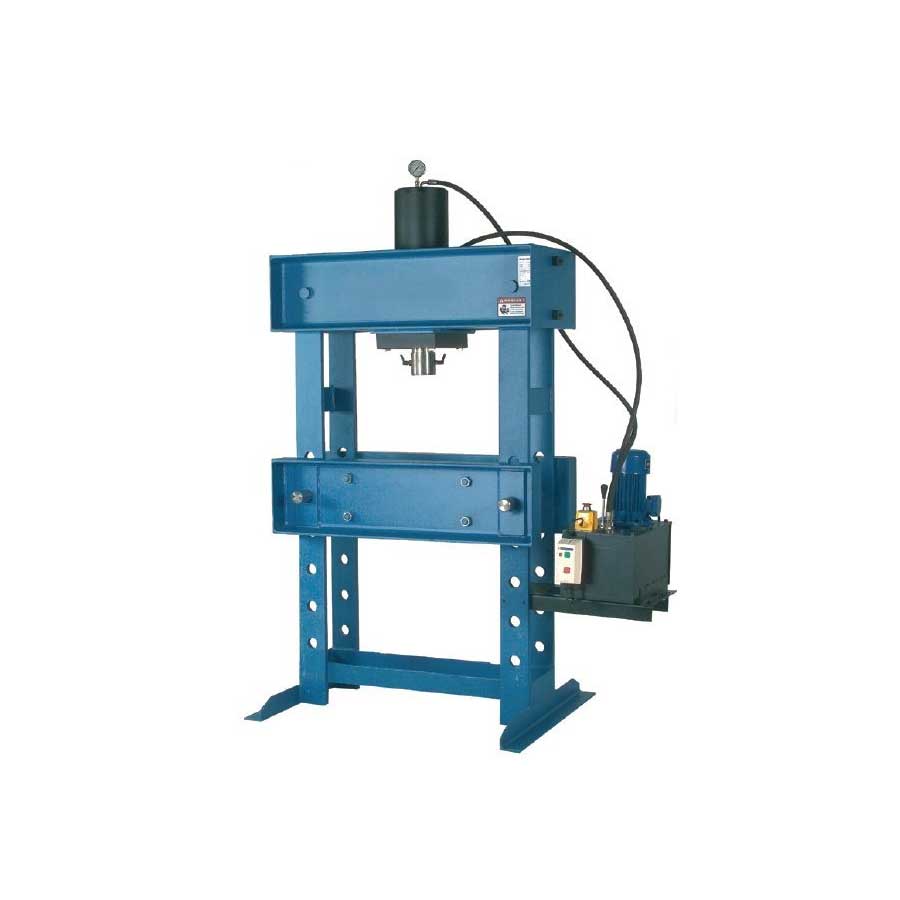 The machines are designed for pressing all shapes and sizes of component, with adjustable height to the table which is lifted via the rise & fall on the Ram and by the transversal movement of the head allowing straightening of bent components.
The Ajax range of H Frame hydraulic presses are strong powerful and have some excellent features.
These machines are ideal for pressing and pulling bearings, forming metal etc.
Control
The smallest machine the 15F is operated by foot or hand pumping, the 30 P is air driven controled by a foot valve, the bigger machines are electric control system is operated via a joystick system for rise & fall of the ram.
Ram System
The main ram assembly can be moved along the top beam to allow acurate positioning without the need to move the job.