Hydraulic H Frame Press.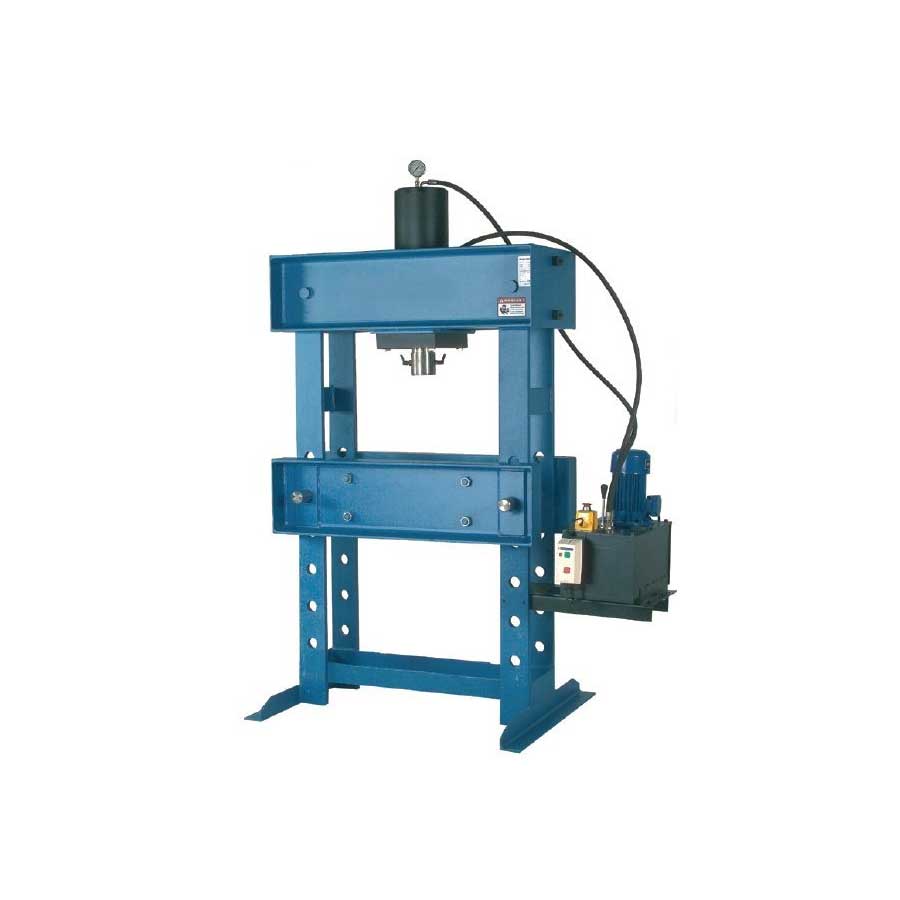 These hydraulic press machines are designed for pressing all shapes and sizes of components. With adjustable height to the table which is lifted via the rise & fall of the ram. And transversal movement of the head making straightening of bent components easy.
The Ajax range of H Frame hydraulic press machines are strong powerful and have some excellent features. So they can be put to work straight away.
These machines are ideal for pressing and pulling bearings, forming metal etc.
Specifications.
Press Control.
The smallest machine is the 15F and is operated by foot or hand pumping. Then the 30P is air driven controlled by a foot valve. The bigger machines are electric control system and is operated via a joystick system for rise & fall of the ram.
Ram System.
The hydraulic ram can be moved along the top beam to allow accurate positioning without the need to move the job.
Hydraulic press Gallery.
The Story.
So one day a man walks into your work shop, he has in his hand a component stuck inside another. He asks you if you can help, so that press in the corner I wonder if that will do the job. So you wander over, put the part on the table on a couple of blocks, move it under the ram. Switch it on and bring down the ram, then with a moan and a groan the press pushes the part out. So the man is happy and so are you for having that press in the corner.
Because the moral of the story is every workshop needs a hydraulic press.