Shaping Machines.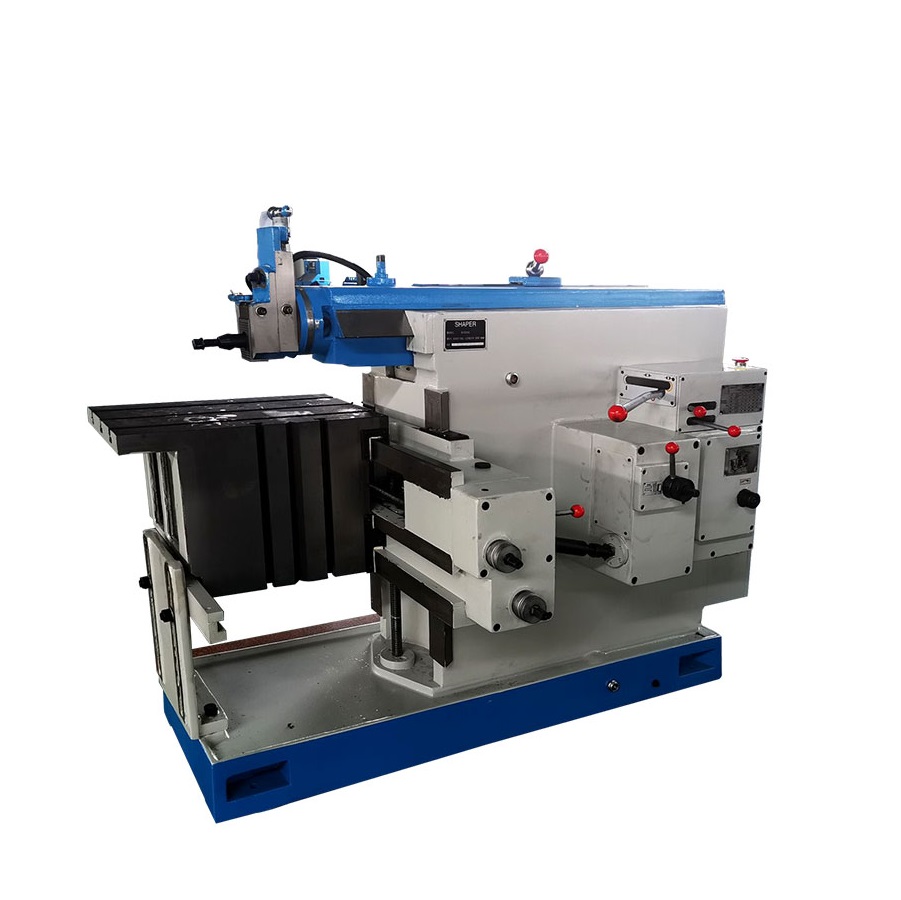 We offer a wide range of high quality shaping machines, manufactured to old fashioned standard of quality. These machines are a must in any workshop. So what can you do on the ? You can make shapes , slot keyways, grooves and slots.
Whilst the milling machine has superseded the shaping machine, for many machining operations, especially tool making, the shaping machine still has an important role to play on numerous applications. CE & CA Marked.
Specifications
AJSH-350.
All models have been generously designed. The castings adequately strengthened to avoid any possible deformation and careful attention has been paid to all sliding surfaces which are hardened.Supplied as standard on all models are a tool lifter and a lubrication pump to ensure that all moving parts of the ram slideway are adequately lubricated. All models incorporate a multi-plate clutch as standard.
AJSH-500.
This machine is the ideal size for the average workshop and has been generously designed with this in mind. Castings are heavily ribbed internally giving perfect rigidity under maximum cutting conditions. All shafts and gears are made from steel, the gears being hardened and ground. Multi-disc clutch and brake ensures smooth starting and quick stopping. The well proportioned slideways and table provide maximum rigidity.
AJSH-630.
This heavy duty shaping machine is sturdily constructed, the body being mounted on a large base giving maximum rigidity during heavy cutting conditions. The table may be swiveled in any direction and the generous slideways give good support. The wide selection of speeds and feeds makes this machine and the large machines detailed below, the most versatile range on the market at the present time.