Ajax Arboga Double Ended Heavy Duty Industrial Grinders.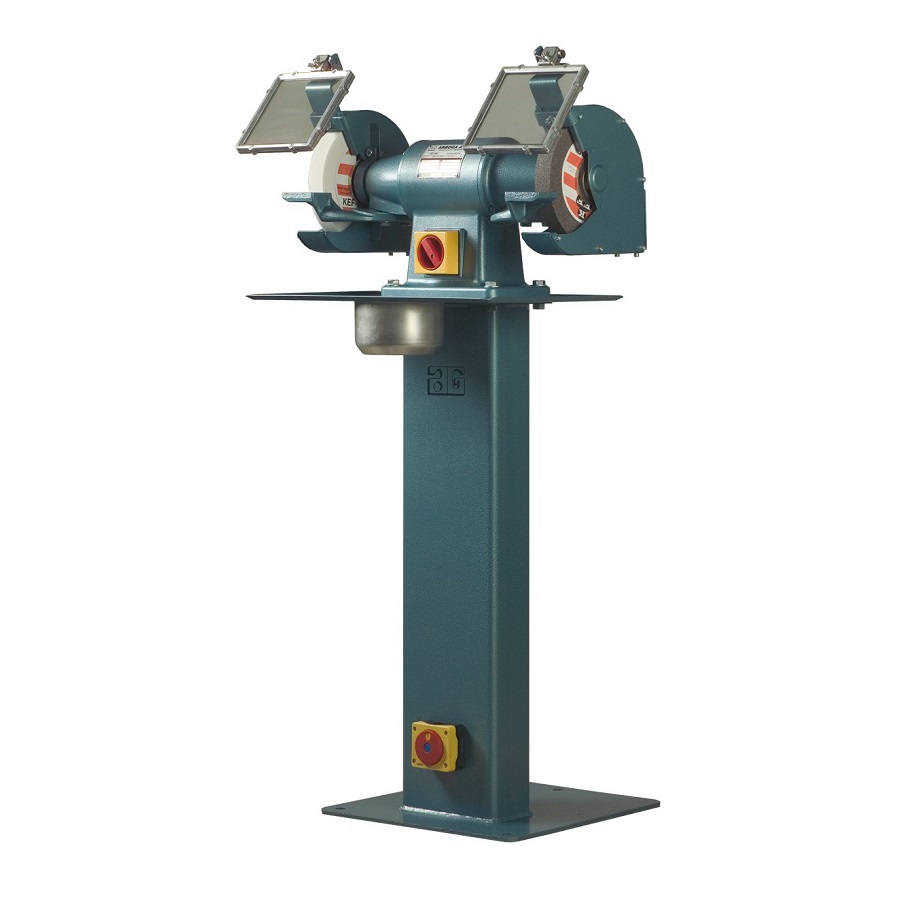 Ajax Arboga heavy duty bench & Pedestal Grinders E Range are at the top of the range and best quality on the market. Ajax is well known for its wide range of bench and pedestal grinding machines which are of high quality and resilience, designed for real industrial use.
Arboga E308 310 & 312 Grinders are probably the best in the world today. They are heavy duty and continually rated for hard work all day unlike a lot of our competition. Options include belt sanding/ grinding attachment, polishing mop conversion, wire brush conversion, pedestals, work lights and drill grinding attachments for up to 60 mm drill grinding. CE & CA Marked.
Specifications.
Features.
A totally enclosed quality motor with wide distance between grinding wheels gives ample space for grinding on either wheel. Then the accurately balanced shaft assembly with dust proof sealed quality bearing ensures and a quit and vibration free operation for many years.
With solid dimensions wheel guards, flanges and tool rest comply with general Factory Safety regulations.
First class grinding wheels, adjustable spark arresters eye shields and tool rests are provided as standard equipment. A wide range of accessories is also available to ensure maximum flexibility and utilization for workshop use.
BEP 308 Drill Grinding Machine.
The BEP308 is the economical solution to your drill sharpening requirements.
Because we have a simple design ensures that a wide range of drill sizes can be sharpened without complicated resetting an even unskilled operators can obtain perfect results.
Standard equipment includes diamond dresser and holder, eye shields, pedestal, working table and water cup.
Gallery of our heavy duty bench grinders.