Double Ended Industrial Grinders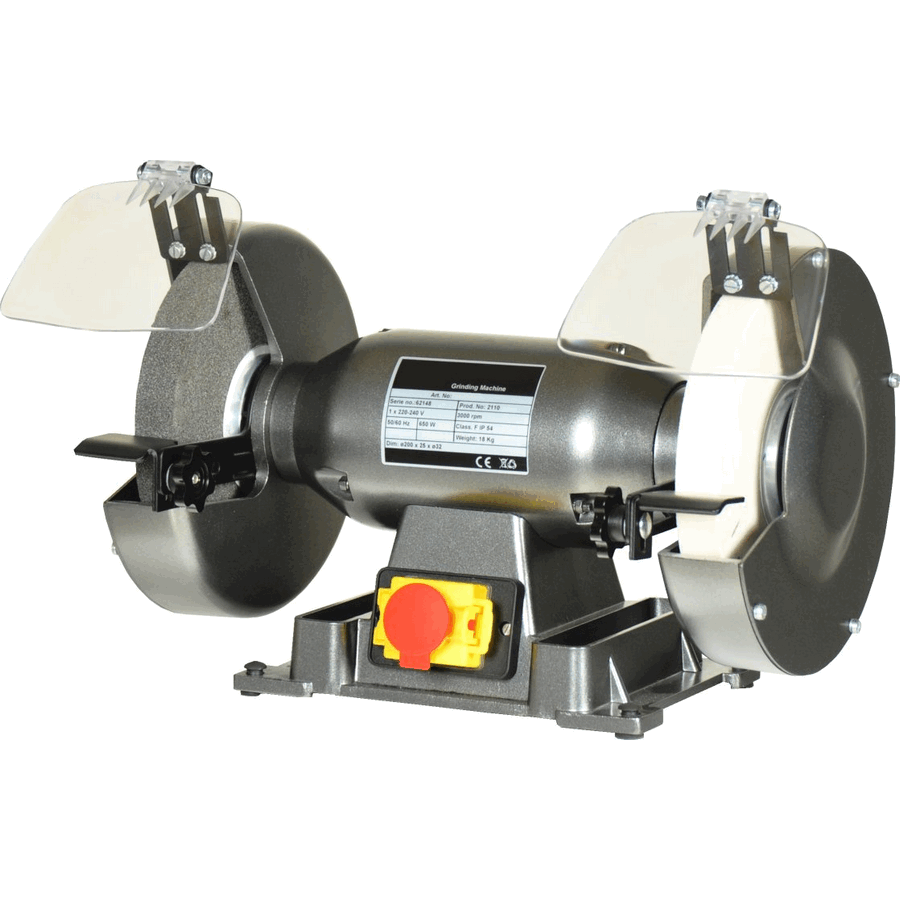 The Ajax Arboga range of industrial bench grinder machines bench and pedestal are designed and built for use in industrial environments. They come with a 60 and 80 grit wheels, tool rest, eye shield and manufactured in Denmark to conform to HSE & CE requirements.
So the riggers of most workshops is too much for the cheaper low quality units. So these units are stronger and of much higher quality and with a 12 months parts warranty.
Fitted with eye shields and adjustable tool rests available in both 150 & 200mm and 240V or 415V.
Specifications.
Ajax Arboga BG 150 Double Ended Grinding Machine
With 150mm x 25mm Grinding wheels 3000 rpm
Grit of stones 60/80
Complete with eye shields, toolrests & guards.
Continually rated Available in:
230 Volt single phase 500 Watt
Weight 14 kg
Ajax Arboga BG 200 Double Ended Grinding Machine
With 200mm x 25mm Grinding wheels 3000 rpm
Grit of stones 60/80
Complete with eye shields, toolrests & guards.
Continually rated Available in:
230 Volt single phase 650 Watt
415 volt Three phase 750 watt
Weight 18.5 kg
Optional Extras
Pedestal.
Belt Grinding attachment.
Wire wheel.
Polishing mop & guard.
Dust extraction built into pedestal.
Or any combination.
12 month Parts Warranty (Wheels not included)