Double Ended Industrial Grinders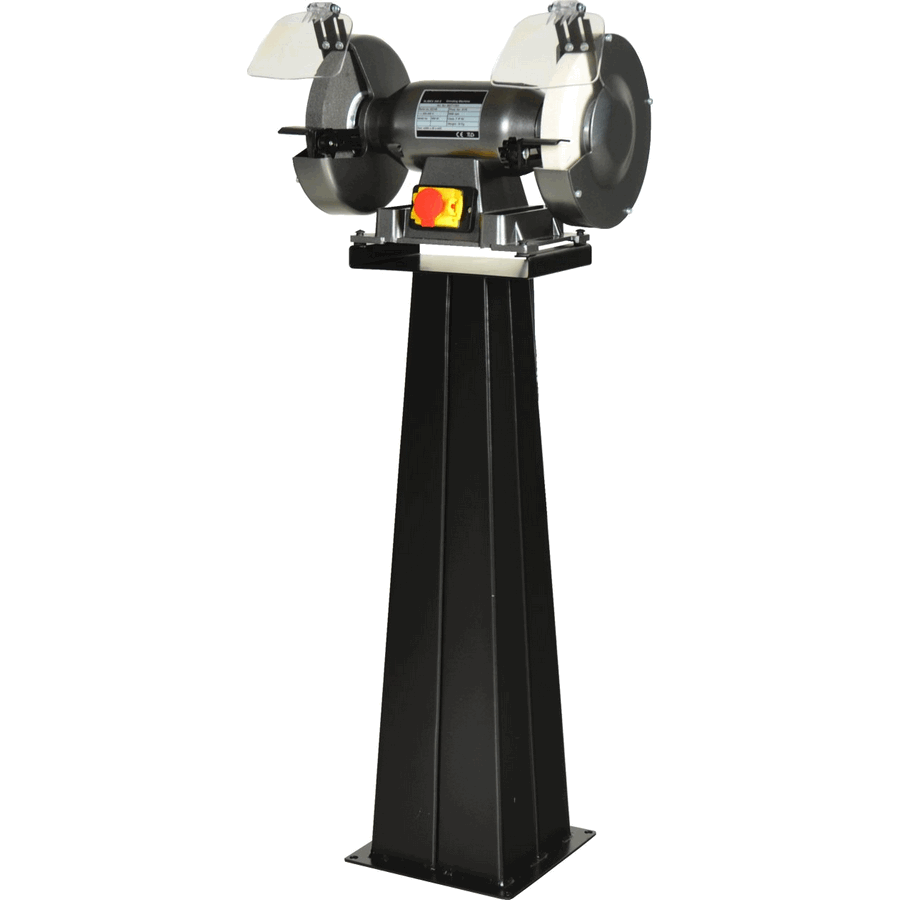 The Ajax Arboga range of grinding machine are designed and built for use in industrial environments.
The riggers of most workshops is too much for the cheaper low quality units, so these units are stronger and of much higher quality and with a 12 months parts warranty.
Fitted with eye shields and solid adjustable tool rests available in both 150 & 200mm.
Ajax Arboga BG 150 Double Ended Grinding Machine
With 150mm x 25mm Grinding wheels 2800 rpm
Grit of stones 60/80
Complete with eye shields, toolrests & guards.
3 hr rated Available in:
230 Volt single phase 500 Watt
Weight 14 kg
Ajax Arboga BG 200 Double Ended Grinding Machine
With 200mm x 30mm Grinding wheels 2800 rpm
Grit of stones 60/80
Complete with eye shields, toolrests & guards.
3 hr rated Available in:
230 Volt single phase 650 Watt
415 volt Three phase 750 watt
Weight 24 kg
Optional Extras
Pedestal
Belt Grinding attachment
Dust extraction.
Available as a Polisher.
12 month Parts Warranty (Wheels not included)