Vertical Bed Milling Machines.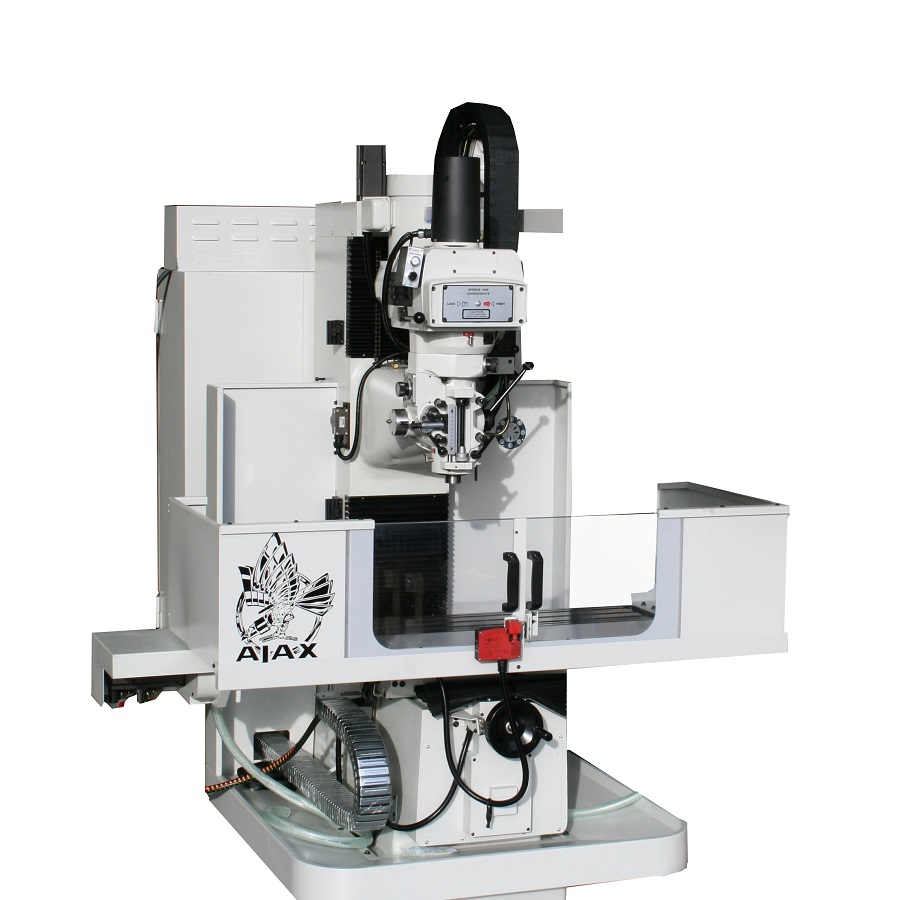 Ajax machines are universal vertical milling machines, suitable for milling and boring applications. The axis are driven by low friction ball screws to give better smoother milling and accuracy. The head swivels left & right 90 degrees and has a quill that can feed down at an angle. All machines are CE & CA Marked.
Ajax AJMBM machines are large turret milling machines, designed to handle big components with ease. Built by engineers for engineers. Based on our range of CNC Bed Mills but without the CNC these machines give great capacity without being too being & heavy. So they are big to very big turret milling machines without compromise.
Give us a call to discuss your requirements.
Specifications.
Design.
These machines are ergonomically designed, combining the latest design techniques with the highest standards of quality and engineering. So to give good reliability in service. Because of this we are happy to say these are the best vertical bed milling machines on the market today.
Manufacture.
So to make our machines stronger they manufactured with heavy ribbed castings. Also the slides are wide giving more cutting stability. Because you need a high quality automatic lubrication is standard to the slides and screws.
Spindle.
Because you want more power, the spindle motor is inverter driven to give greater flexibility.
Axis Drives.
So to give a wider range of feeds, the axis are driven by servo drives.
Pendant Control.
The pendant has the DRO and spindle speed displays built in. A pot to control the spindle speed and another pot to control the axis feed rates. Along with this is a joystick to control which axis you need. Because you need your machine to be easy to use the pendant allows greater flexibility .
Optional Extras.
Clamping Kits.
Machine vices 100, 150 or 200 mm.
Dividing head.
Collet holder with collets.
Boring head.
Tooling packages.
Gallery.