Vertical Milling Machines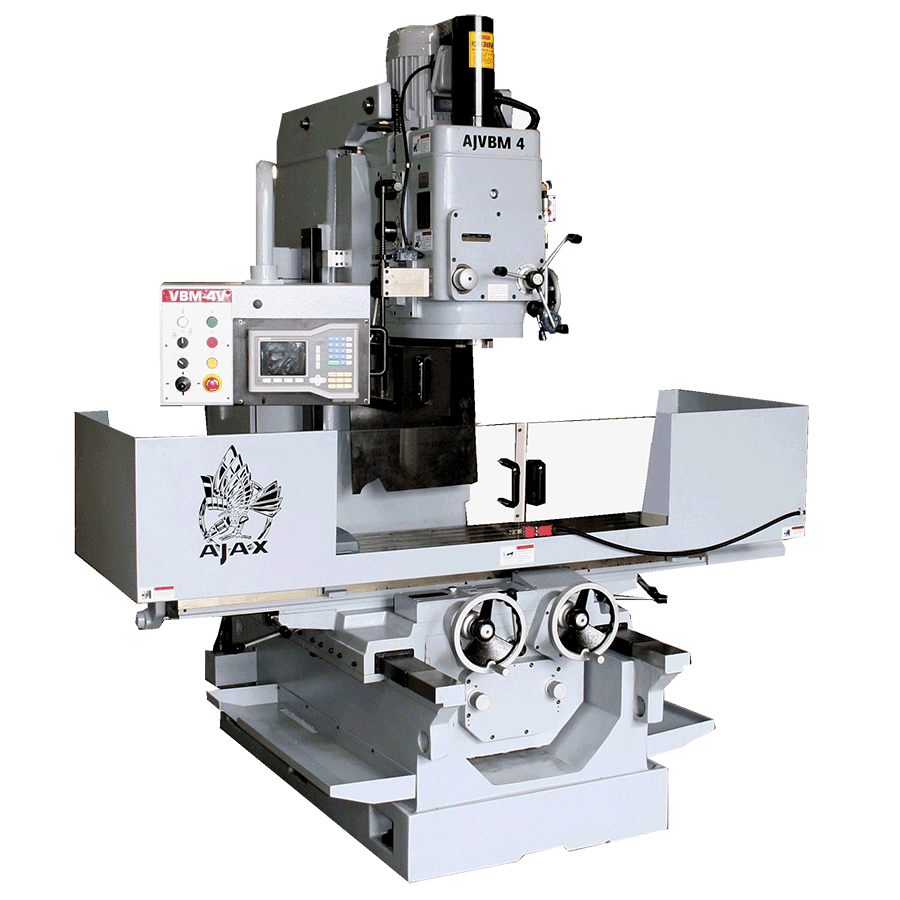 The AJVBM are heavy duty vertical milling machines, suitable for heavy duty milling & boring applications. The axis are driven by low friction ball screws to give better smother milling and accuracy. The axis are all pneumatically clamped when not selected & in use.
The Ajax range of vertical milling machines are large heavy duty machines designed to handle large components with ease.
The machines are ergonomically designed, combining the latest design techniques with the highest standard of quality engineering, reliability in service, accuracy and rigidity of machine. The range includes fully mechanical gearboxes enabling the operator to machine a wider variety of more sophisticated materials. We are happy to say these are the best on the market today.
All gears are hardened & ground to give quieter smoother operation and give better longevity. All slides & screws on the machine are automatically lubricated to give stable machining and longevity to the life of the machine.
The machine is manufactured with heavy ribbing within the casting to give more rigidity. All controls for the axis & spindle can be controlled from the pendant.
The spindle motor has 2 speeds and is driven through a 12 speed gear box to give great flexibility, the AJVBM8 has an inverter driven spindle to give even more flexibility.
The axis motors are also inverter driven servos to give a wide range of controllable feeds. Power drawbar is standard across the range.
Pendant Control
A pendant control is supplied on all models allowing greater flexibility of operation to the user.
Optional Extras
2 or 3 axis digital read-out systems
Clamping Kits
Machine vices 100, 150 or 200mm
Dividing head
Collet holder with collets
Boring head
Tooling packages