Vertical Turret Milling Machines
The Ajax range of vertical turret milling machines, like their predecessors, are ideal for use in schools, technical colleges and engineering workshops. Catering to both maintenance and production requirements. Supplied with fully interlocked swing away guard linked to a braked motor making these machines very safe.
So machines are ergonomically designed, combining the latest design techniques with the highest standard of quality and engineering. Their reliability in service, accuracy and rigidity are important features of these machines. All our range includes infinitely variable speeds enabling the operator to machine wider variety of more sophisticated materials. The first machine built in this style was the Bridgeport, thus the turret mill was born, many versions followed and the original design was improved as with our machines.
Specifications.
AJT-200
Main features:
Chrome dovetail slideways
Servo power feed to X-axis
One shot lubrication
Interlocking milling cutter guard
LED work light
Swarf tray
Coolant system
Toolbox and manual
3hp braked main motor
CE mark
AJT-300
Main features:
Hardened and ground square slideways
Servo power feed to X-axis
Wide knee for table support
One shot lubrication
Interlocking milling cutter guard
LED work light
Swarf tray
Coolant system
Toolbox and manual
3hp braked main motor
Turcite coated slides
CE mark
AJT-400
Main features:
Hardened and ground square slideways
Servo power feed to X-axis
Wide knee for table support
One shot lubrication
Interlocking milling cutter guard
LED work light
Swarf tray
Coolant system
Toolbox and manual
5hp braked main motor
Turcite coated slides
CE mark
AJT-500
Main features:
Hardened and ground square slideways
Wide knee for table support
Fully automatic lubrication
Interlocking milling cutter guard
LED work light
Swarf tray
Pendant control
Coolant system
Toolbox and manual
Mechanical power feeds to X-axis
Servo power feed to the Y-axis
5hp braked main motor
Turcite coated slides
Power elevation to knee
CE mark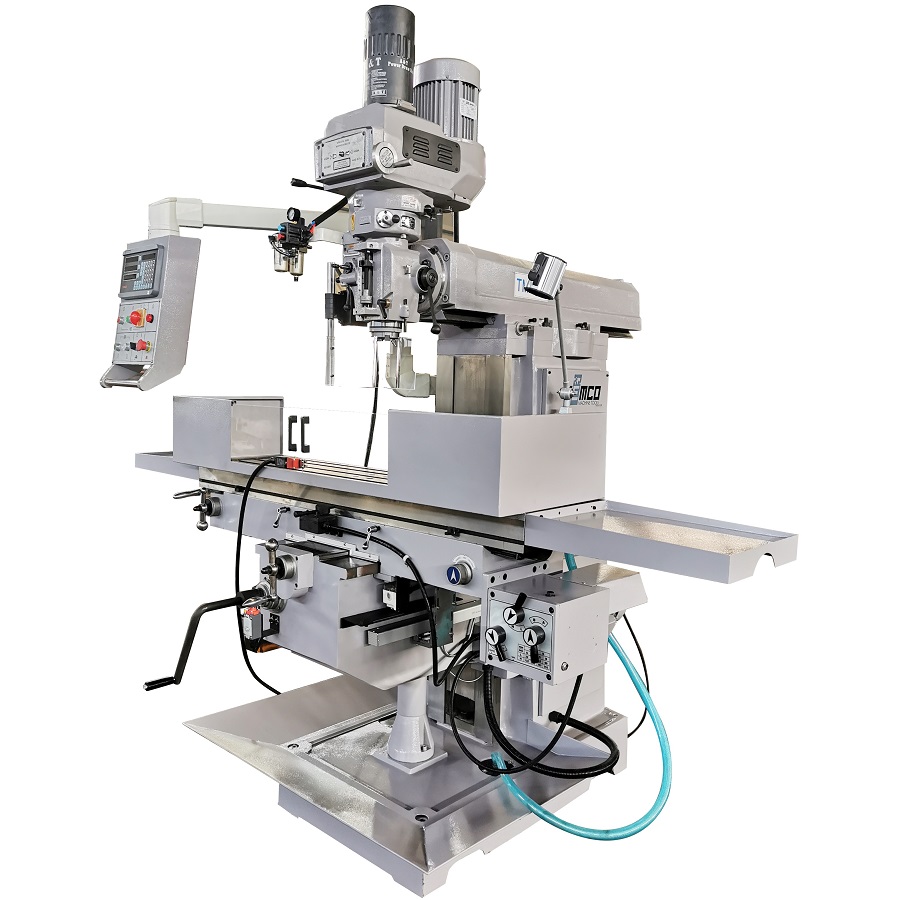 Optional Extras (all machines):
Servo-type power feeds in y-axis
2 or 3 axis Newall or Heidenhain digital readouts
52 piece clamping kit
100, 150, 200mm machine vices
Collet holder with collets
Tooling packages
Stand on coolant tray