Horizontal Universal Milling Machines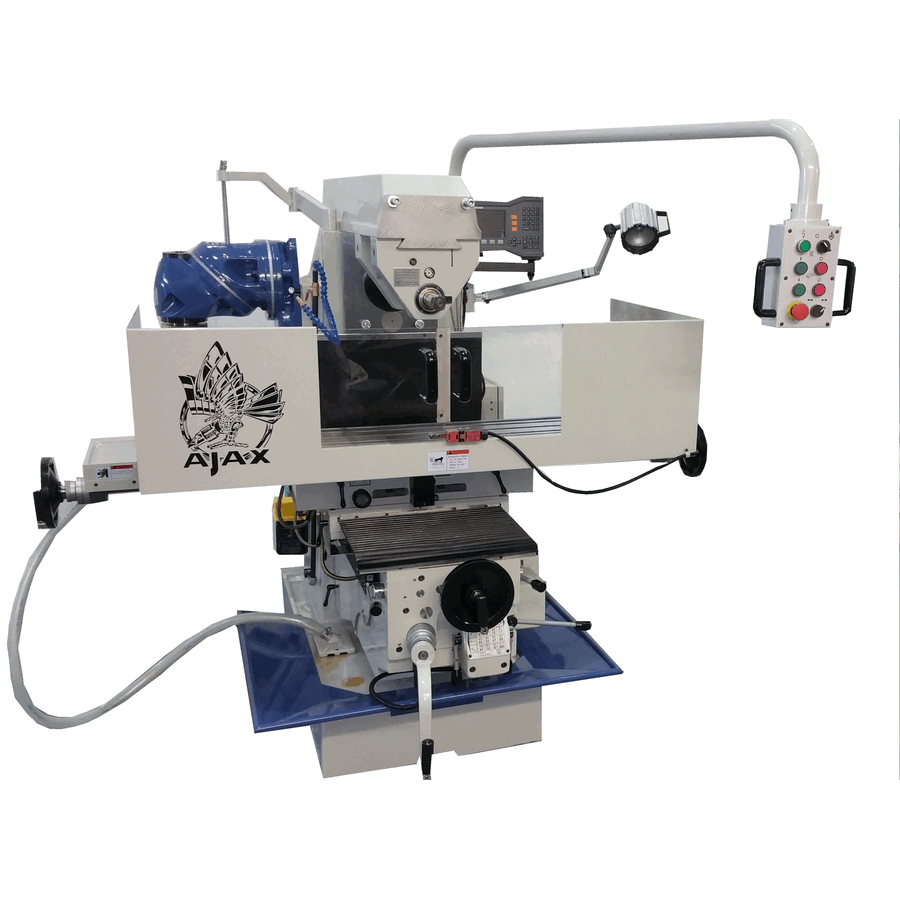 The Ajax range of horizontal universal milling machines, like their predecessors the No1, No2, No4, are ideal for use in any environment. Catering to both maintenance and production requirements.
Because these machines are ergonomically designed, combining the latest design techniques with the highest standard of quality. So this UM range includes sequential speeds enabling the operator to machine a wider variety of more sophisticated materials.
Specifications
Pendant Control
Because you need your machine to be easy to use a pendant control is supplied on all models allowing greater flexibility of operation to the user.
Electrical Control Panel
So the electrical control panel can be safe it is fitted with a safety isolating switch which must be In the 'OFF' position before the panel can be opened. Also high quality contactors and relays are used throughout, with replacements readily available worldwide.
Universal Head
Because you need to increase the versatility of these machines a universal head is available, a standard configuration with hinged bracket and spindle of size ISO.40
AJUM 200
So space is an issue, the smallest in the range has a swivel table, gearbox feed and hand feed to the cross & vertical. Also coolant comes as standard and an arbor with 2 supports.
AJUM 300 & 350
Because you need a real high quality mill, these are the ones to go for. They also have a universal swivel table, horizontal spindle and arbors.
Optional Extras
Universal Milling head (all models)
Slotting Head
2 or 3 axis DRO systems
Clamping Kits
Machine vices 100, 150 or 200mm
Dividing head
Collet holder with collets
Horizontal Universal Milling Machine Gallery