Heavy Duty Gap Centre Lathes.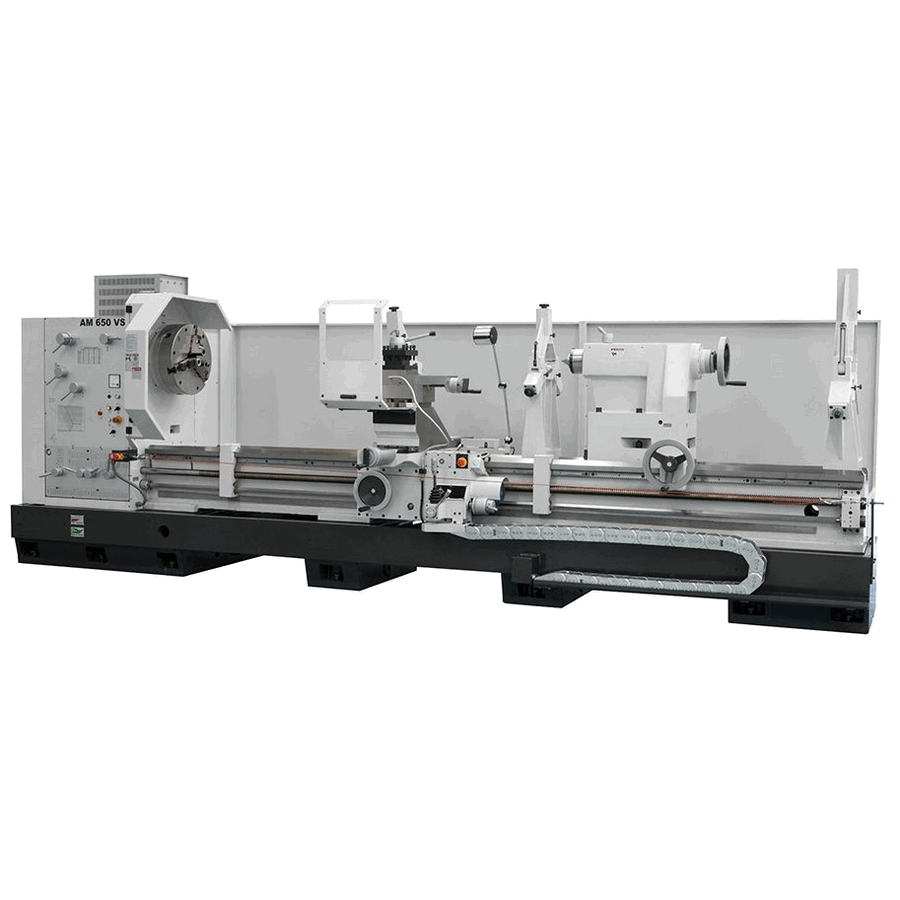 The AM heavy duty centre lathes with swings up to 1,300 mm and bed lengths of up to 10,000 mm. These machines are working round the world in shipyards, power stations and lots of large machine shops. Give one of our engineers a call to discuss your big turning needs.
These modern machines have all the features needed in a modern workshop, with a wide range of speeds and feeds any large job in hard or tough material is not a problem. Rapid travel to the saddle and easy quick feed selection makes them quick and easy to use on any job.
Our AM range of heavy duty lathes are built to last. The design concept is modern and powerful with our customer taking very big cuts on very big jobs. So it is safe to say we are happy when our customers want to cut Inconel, these machines do it with ease. CE & CA Marked.
Specifications.
Main features include.
Induction hardened and ground one piece beds.
Easily selected spindle speeds in geometric progression.
Headstock gears are case hardened and "Reishauer" ground splined shafts which turn on anti-friction bearings.
The universal gearbox is totally enclosed and provides a range of metric or imperial threads.
Saddle gearbox enables selection of feed to x and y axis, or to screw cutting and is available in left or right hand form.
CE mark.
Options.
3 jaw chuck.
Quick change tool post with 4 holders.
4 jaw chuck.
Face plate.
Steadies.
Centres.
Taper turning.
2 & 3 axis digital readouts.