Heavy Duty Universal Gap Bed Centre Lathe.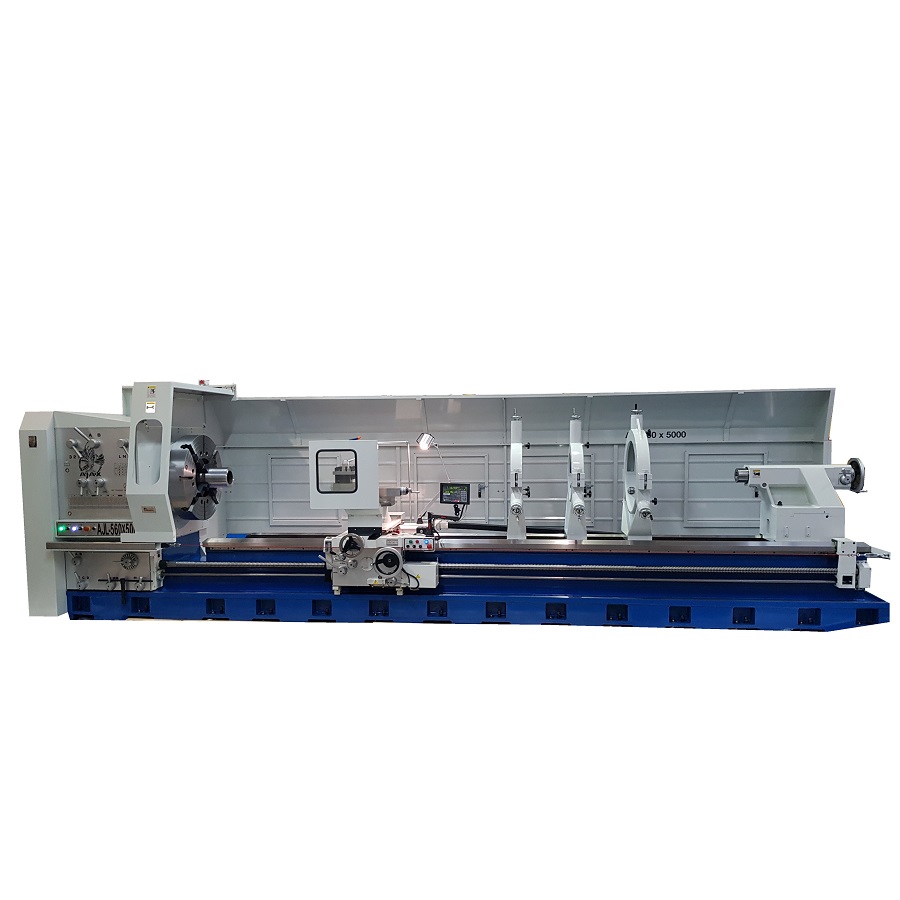 Ajax supplies a wide range of heavy duty gap bed centre lathe machines in bed lengths up to 8 meters and diameters up to 1,600 mm which gives us the ability to supply you the lathe you need for your job. Give one or our engineers a call to discuss your turning needs.
The machines are rigidly constructed and designed to make big cuts in hard materials. With many options available in chucks, steadies, digital readout, taper turning, tool posts, tool post grinders these machines can undertake any job. CE & CA Marked.
Main features include.
Induction hardened and ground one piece beds.
4 way toolpost.
Easily selected spindle speeds in geometric progression.
Headstock gears are case hardened and "Reishauer" ground splined shafts which turn on roller bearings.
The universal gearbox is totally enclosed and provides a range of metric or imperial threads.
Saddle gearbox enables selection of feed to x and y axis, or to screw cutting and is available in left or right hand form.
CE mark.
Options.
3 and 4 jaw chucks.
Quick-change tool post.
Steadies, centres and revolving face plates.
Taper turning.
2 or 3 axis digital readouts.