Gap Bed Centre Lathes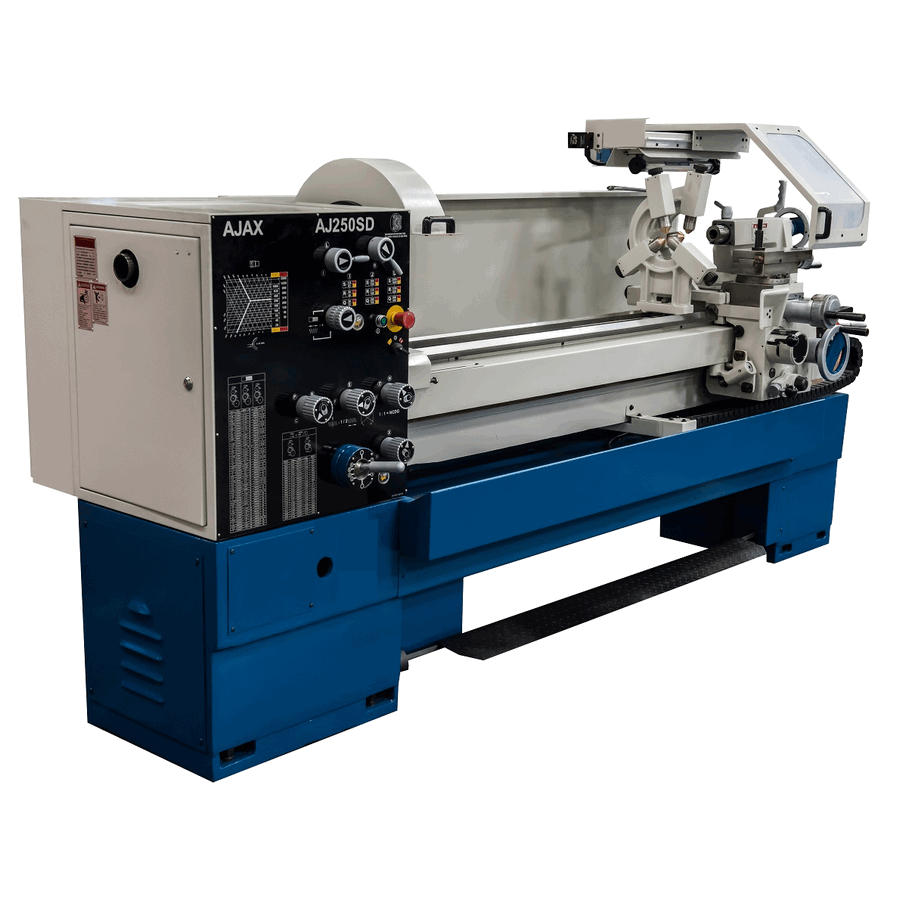 These quality built gap bed centre lathe are easy to use, quick & practical. The modern day answer to manual turning with a modern proven design & faultless construction. With high safety standards this machine exceeds CE and HSE requirements.
A wide range of speeds, feeds and screwcutting options gives this machine a head start over the competition. We can also offer delivery, installation & training to suit your requirements. Designed & built to run for the next 20 years without repair. Give one of our engineers a call to discuss your next lathe.
Specifications.
Main features include.
3 jaw chuck
Front loading swarf tray
High power worklight built into the machine guard
Induction hardened and ground one piece beds
Easily selectable spindle speeds in geometric progression
Headstock gears are case hardened and "Reishauer" ground splined shafts which turn on anti-friction bearings
The universal gearbox is totally enclosed and provides a range of metric or imperial threads
Saddle gearbox enables selection of feed to x and y axis, or to screw cutting and is available in left or right hand form
CE mark
Options.
Quick change tool post with 4 holders
4 jaw chucks
Face plates
Steadies, centres and revolving centres
Taper turning
Grinding Attachment
Copy Turning Attachment
Digital readouts
Tooling packages
Quality from your Gap Bed Centre Lathe
Here at Ajax we still believe that quality counts. So that means we work hard to supply machines that are high quality and to give you super precision. But we don't stop there, because accuracy is more important every day we check and double check our machines.