Rotary Surface Grinders.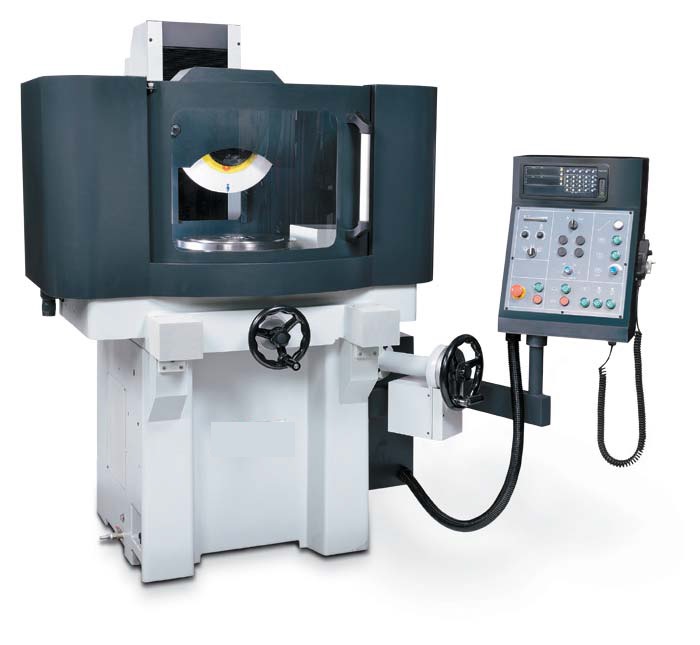 The Ajax rotary surface grinder is a high quality surface grinding machine for round components that need more circular accuracy. With our variable feed technology our machines have a better surface finish and accuracy.
Options include, Electromagnetic chuck, parallel dressing attachment, demagnetize, coolant systems, dust extraction, wheel balancing base, vertical MPG and DRO systems. These machines have the option of manual, PLC or CNC control. We think the plc is the best option giving complete control with ease. CE & CA Marked.
Specifications.
Spindle.
The main spindle on all models is mounted on super precision bearings, sealed and maintenance free.
Lubrication.
Lubrication of all slide-ways is by means of an electronically controlled pump unit through metering valves to the various lubrication ports.
Gallery.
The Rotary Surface Grinder.
Our machines with variable feed technology give a better surface finish and better accuracy. We have 5 models of Ajax Rotary Surface Grinding Machines with working areas up to 650 mm diameter. These machines come as standard with auto lubrication. Standard items include, grinding wheel & flange, wheel balancing arbor, work light, flange extractor diamond wheel dresser, leveling screws & tool box. So what ever your job these machines are ready to do the work, manufactured in stable cast iron and machined the scraped to high precision.