ARBOGA KEF SB Geared Head Pedestal Drilling Machine Range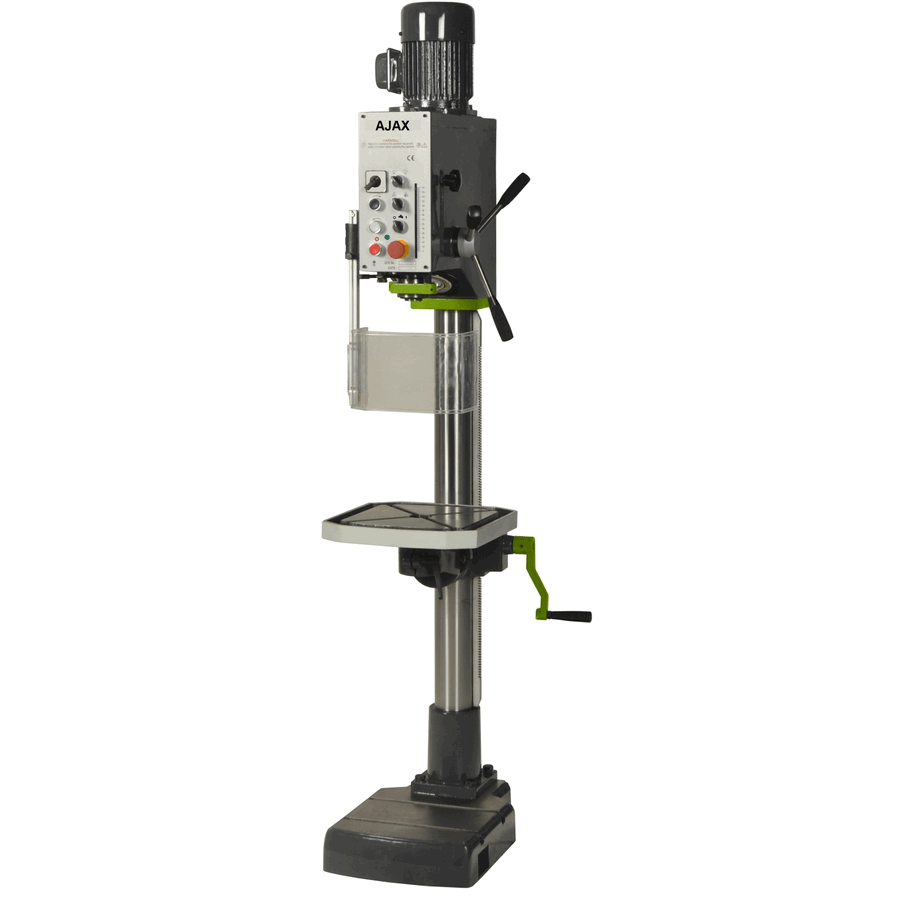 This range of pedestal drilling machines incorporate all geared heads, and are designed for heavy duty, long life operation.
The machines are ruggedly constructed from Meehanite castings, well proportioned ensuring perfect rigidity. The permissible distance from the spindle to the table and base is such as to allow large components to be drilled without difficulty.
For ease of operation, all machines incorporate a rack attached to the column thereby enabling the table to be positioned and locked in the required position.

Main features include
Adjustable depth gauge an automatic mechanical trip on feed.
Push button control for starting and reversing.
Built in low-voltage lighting.
CE mark.