AJHBM Horizontal Boring and Milling Machines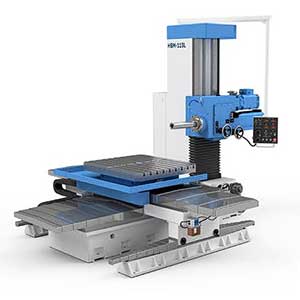 The Ajax range of Horizontal Boring Milling Machines bring back the tradition of using a horizontal borer to machine many different aspects of any job with milling , drilling, boring big & small, facing.
Features include servo driven axis, power drawbar, power feed & rapids to all axis, DRO options, pendant control, telescopic slideway covers, power clamping, automatic lubrication, variable speed & heavy duty construction.
Suitable for all types of valves blocks and any multi sided machining job the horizontal borer makes in easier with less setting up and more machining.
Because this type of machine is very important like its predecessor features are kept but not lost.
Like these machines we also offer a CNC Range of CNC Boring & Milling Machines for more complicated parts and production. With and without the quill option but available with the indexing table to allow 4 sided milling applications.