AJHBM Horizontal Boring & Milling Machines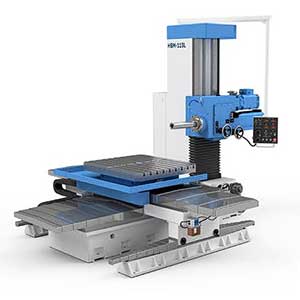 The Ajax range of Horizontal Boring Mills bring back the tradition of using a horizontal borer to machine many different aspects of any job with milling , drilling, boring big & small, facing.
Features include servo driven axis, power drawbar, power feed & rapids to all axis, DRO options, pendant control, telescopic slideway covers, power clamping, automatic lube, variable speed & heavy duty construction.
Suitable for all types of valves blocks and any multi sided machining job the horizontal borer makes in easier with less setting up and more machining.