AJAX TOOK SEMCO MACHINE TOOLS OVER IN 2005 www.semco.uk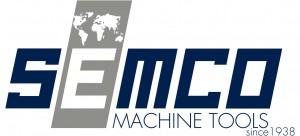 We can offer full spares, service and backup on Semco products.
We also still sell some of the products they offerd such as the 800 CNC Bed Milling Machine, the full range of turret milling machines along with lots of other products.
Semco Machine Tools from Third Avenue, Millbrook Trading Est, Southampton.
Contact us for more information:
Tel: +44 (0)1590 676 000
Email us using the form below.